E-commerce Operations Lead / Delivery Agent (Naples, Salerno, Bellizzi or nearby)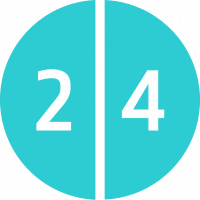 Location:
Italy,
Naples / Salerno / Bellizzi
Salary:
800-1200 EUR/month
On Amountwork from:
September 2022
Job description
Greetings!
An international family care product delivery platform Liki24 is expanding to Italy in line with our expansion journey supported by prominent tech investors.
We need an Operations Lead / Delivery Agent to run and develop our operations at the inception of our history in Italy (up to 3-4 months). This includes purchasing products from retail shops and sending them to customers via a postal delivery service, with the possibility to later lead the team that does this.
What we are looking for:
– Naples, Salerno, Bellizzi or nearby towns resident (required daily trips to Bellizzi)
– A car or other means to deliver up to 30 orders daily
– Conversational Italian and English, ideally Italian native
– Ideally, experience in online retail operations
What we offer:
– Volume-based or monthly remuneration (we aim for 800-1200 EUR/month)
– Part-time engagement that allows you to combine this job with other remote activities (orders to be assembled and sent before 17:00 every day)
– Working in an international environment and an ability to learn from other markets, while being the one who writes a success story in Italy
– An opportunity to manage your own team in the future!
To apply, please send an e-mail to [email protected]! We will schedule an online call and discuss potential collaboration.
Hot vacancies
Оператор сборки электронных панелей на заводе Валео
Zsenya-Building Kft, HU
Оператор сборки автомобильных деталей на завод Денсо
Zsenya-Building Kft, HU
Упаковка сладкого печенья Győri Édes
Zsenya-Building Kft, HU
Оператор сборки плат на завод Видеотон Автоэлектроника
Zsenya-Building Kft, HU
Сортировщик морепродуктов в Гренландию (Дания)
ООО КСВ Крюменеджмент, UA
Работа в Израиле в отеле Isrotel Nevo Dead Sea Hotel (Никаких оплат на перед)
ТОВ Ворк-Сервіс Україна, UA
Пакувальник на склади косметики та парфумерії
Eurocash Agency, UA
Оператор сборки банкоматов на завод Ennoconn
Zsenya-Building Kft, HU
Оператор станка на заводе подушек безопсаности Joyson
Zsenya-Building Kft, HU
Виза по программе CUAET в Канаду
Гуркин Андрей Владимирович ФЛП, UA
Пикеры на склад DM в Германию
Гуркин Андрей Владимирович ФЛП, UA
Germany
, Кёльн или Дрезден
Мастер маникюра Майстер манікюру Stylistka Paznokci в Варшаве
MIMIBEAUTY.PL SP. Z O.O., PL
Работник на фабрику Coca-Cola
Eurocash, UA
Пакувальники на склади (канцелярія, одяг, харчові склади)
Eurocash, UA
Работники на куриную фабрику в Голландию
Гуркин Андрей Владимирович ФЛП, UA
Потрибен водитель-курьер в Германии
SD Dienstleistungen, DE
Потрібен водій-кур'єр
SD Dienstleistungen, DE
E-commerce Operations Lead / Delivery Agent (Naples, Salerno, Bellizzi or nearby)
Liki24.com, IT
Italy
, Naples / Salerno / Bellizzi
Новый склад продуктов питания 15€
Акинина Татьяна Анатольевна, UA
Сварщик Эстония 141TIG
Nordscan HR OÜ, EE
Работа Строителю/плиточнику
Nordscan HR OÜ, EE
Шоколадная фабрика (оператор, разнорабочие )
cw Marshall, UA
Czech Republic
, г. Прага, Градець Кралове
ЧПУ опепатор /наладчик станков
Nordscan HR OÜ, EE
Водитель категории СЕ
Global Transporte s.r.o, SK